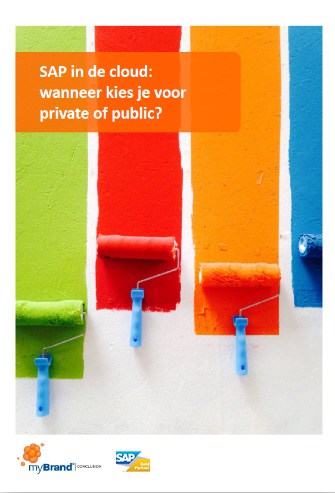 Wanneer kies je voor Private of Public?
Een Nederlandse private cloud met korte lijntjes naar de cloudprovider. De public cloud met alle beloften van nog lagere kosten. Of een hybrid cloud, die 'the best of both worlds' combineert. Dat hangt maar helemaal af van de situatie. Deze whitepaper beschrijft de visie van myBrand. Meer in dit whitepaper:
Wat de beste route is naar de cloud;
Private SAP-cloud: waar staan we momenteel?
Wat het volwassenheidsniveau van de public cloud is;
Of de public cloud de private cloud op termijn helemaal gaat vervangen.
Download gratis de whitepaper
Vul onderstaand contactformulier en ontvang de download link